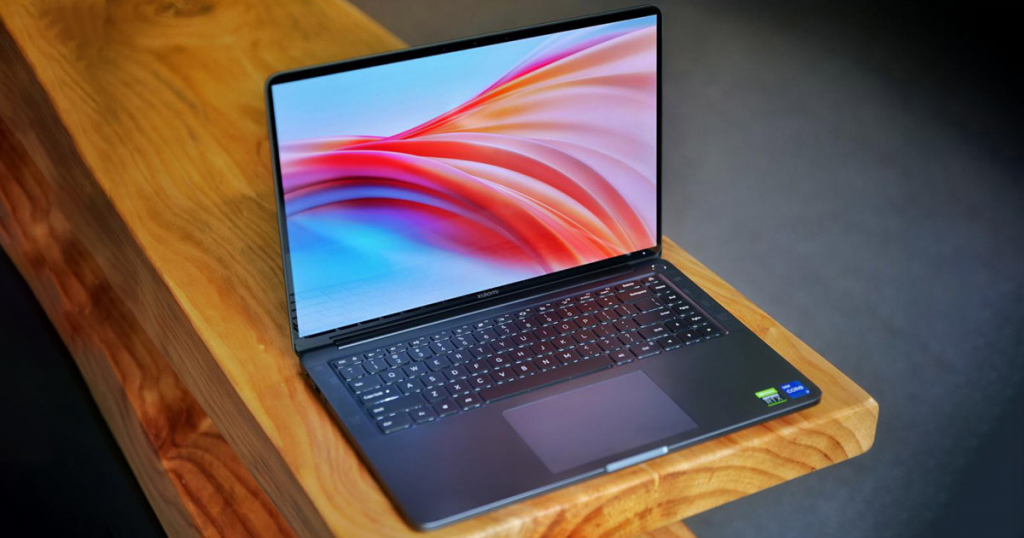 This is a work in progress, I will add more data when I have more to say about the laptop.
The recently launched Xiaomi Notebook Pro X 15 works fine using an updated but long-term supported (LTS) Linux distro as Ubuntu 20.04.03.
I'm documenting the details about installing and using Linux on this laptop because there is not much information online.
Please, while reading this keep in mind that everything in this description is my opinion and perspective and relative to my everyday use of the laptop: mostly coding, browsing the internet, multimedia, and video calls.
Let's start!
Buying the laptop
As far I know, this model is currently shipping only from China. I ordered it from a seller I found in AliExpress, and they sent it by UPS. From China to Argentina in around 10 days. I'm pleased with the service, they sent me the right power cable for my country and also keyboard stickers for several languages and one Xiaomi mouse as gifts.

I got the i7 version with this hardware:
15.6 inch 3.5K OLED HDR 500 Screen.
Memory: 32 GB DDR4 4266MHz.
Internal storage: 512 GB / 1TB PCIe SSD.
170° viewing angle, 600nits brightness, 91% screen ratio.
CPU: Intel Core i7-11370H.
Nvidia GeForce RTX 3050 TI (4GB GDDR6) graphics card.
Installing Linux
Create live USB from the Ubuntu 20.04.03 ISO image
Enter the BIOS pressing F2 while the computer starts
Switch BIOS language from Chinese to English
Install Ubuntu using the partition setup you like
To use the NVIDIA proprietary drivers, you will need to set up secure boot during Ubuntu installation

Create a password for secure boot and remember it carefully. The BIOS requests it after the installation ends and the computer restarts.

Update Ubuntu with the latest packages
Restart the computer
Activate proprietary Nvidia driver
Restart the computer
That's all! It should be working nicely now.
Screen resolution and external monitor
To use an external monitor connected to HDMI, you need to activate the Nvidia graphics card. The use of an external monitor just with the Intel integrated graphics card is not possible.
Camera
The camera worked out of the box with Ubuntu. It's a pity that in a good piece of hardware, Xiaomi integrated such a mediocre camera.
Battery life
The battery life is very good using Intel Graphics. My not exhaustive calculus says that the battery can last more than 7 or 8 hours. You can disable Nvidia GPUU just by selecting the "Intel power-saving mode" in the Nvidia App.
Using the "Performance Mode" the battery life is not great. I would say around 3 or 4 hours of light use.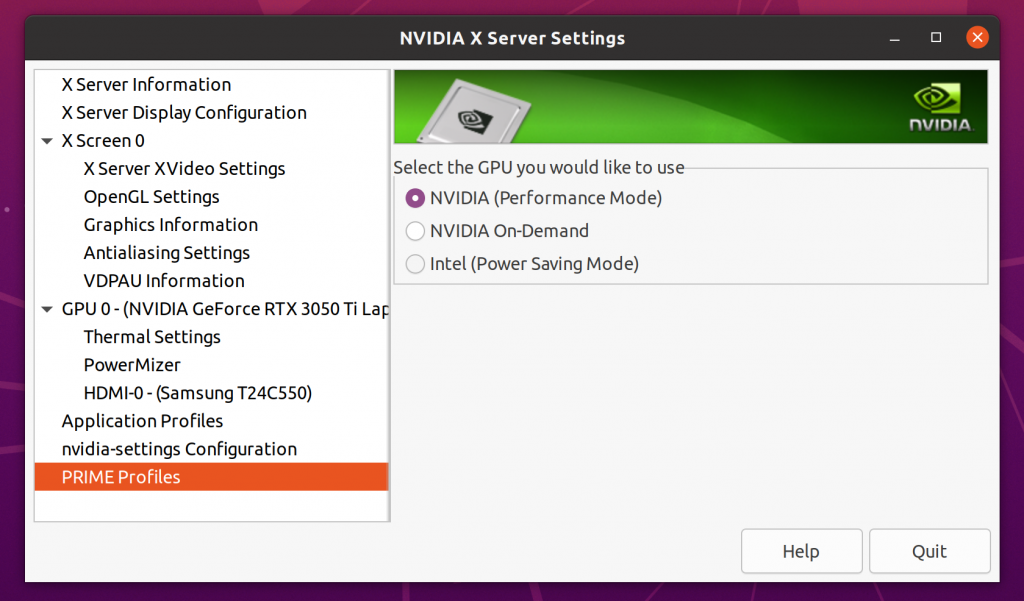 Thermals
I'm not an expert on laptop temperatures or what is the normal temperature for a laptop with this hardware. This is what I typically have with normal workload GPU working and charging: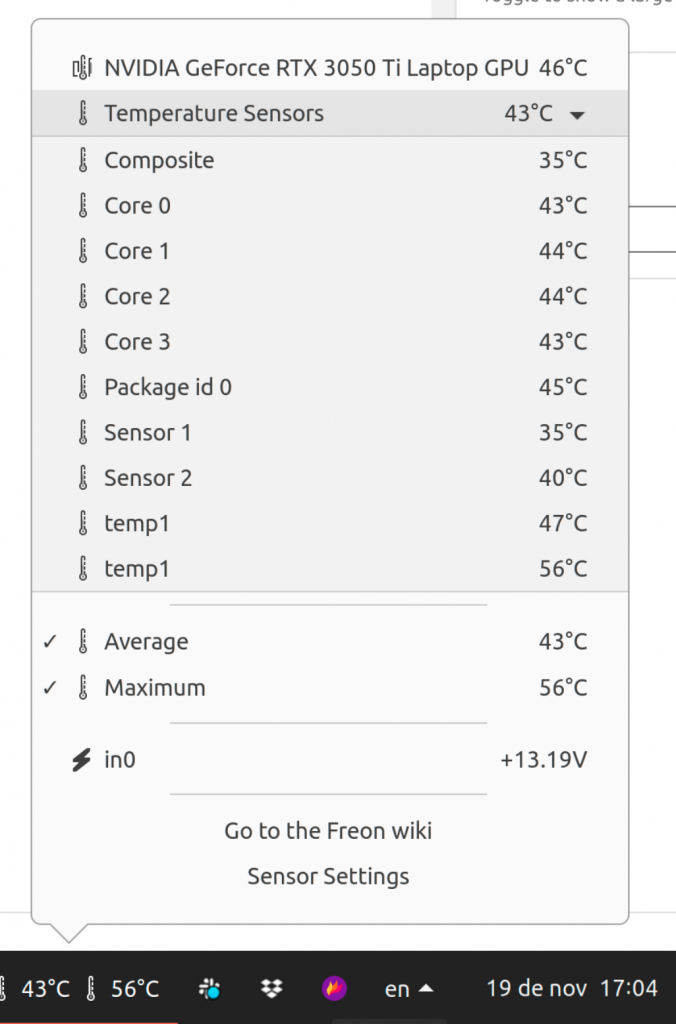 Other distros
I shallowly tested a few other distros. I tried loading KDE Neon, and Manjaro and both of them were installed successfully. PopOs failed when it tried to boot from the live cd with both 20.04 and 21.04 versions. It should not be so hard to find a workaround because PopOs is based on Ubuntu, and Ubuntu worked ok, but I didn't want to spend more time on that. I preferred to continue using Ubuntu because everything mainly worked out of the box, and I have several years working with it.
Some glitches I need to fix
I found a few glitches that I would like to fix, but I consider it a low priority at this moment.
The screen brightness buttons are not working with Ubuntu 20.04.03. They worked ok with Ubuntu 21.10, but as I said, I preferred to stick to the latest LTS version: 20.04.03. This is working OK with Ubuntu 22.04.
The fingerprint reader is not recognized out of the box by Ubuntu. I haven't tried any fix for this yet.
My conclusion
Strong points:
32GB RAM
Nice and bright 3.5K screen
The 4 cores and 8 threads processor Intel i7 11370H processor performance feels pretty decent
USB-C charger
The build quality of the metal body seems to be very high and is very good looking
Aesthetically speaking is very nice
Comfortable keyboard with backlight
Works well with Linux
The port selection seems enough. No dongles needed.
Boots fast
Weak points:
Camera quality image quality is not great.
Integrated speakers could sound better
Can't use an external HDMI monitor without Nvidia GPU activated
Thermals could be better

Having all of this in mind at this moment I'm overall very satisfied with the computer.